BREEDER PROGRAM FOR QUALITY DOGS

Are you a dog or cat breeder?

Don't compromise on your dogs' nutrition or settle for no compensation on your referrals!

With Life's Abundance, you get a discount on food AND can earn a monthly check back by doing
exactly
what you're doing... recommend high quality food... and actually get paid.
New puppy owners ALREADY entrust their beloved pets to you for being properly raised and nurtured.  So the most valuable recommendations you're asked for are the products you use and recommend to your puppy parents. If you're giving out free puppy kits or coupons for dog food companies, they benefit from the customer every month for the rest of that puppy's life. Instead of giving companies a free paycheck on your puppy product recommendations, you can earn an ongoing income for the life of your puppies - not just on the first order, but every time they repurchase too. 75% to 80% of new puppy and kitten owners continue to feed what their breeder recommends. This creates ongoing income for the life of every puppy. The average pet food autoship lasts for years which creates a strong ongoing income for you. 

Click here to go directly to the sign-up form 
- There are a variety of signup packages starting at just 29.95. You can also sign up as a business with your EIN# or you can sign up with your name and SSN#. 
Top-Quality food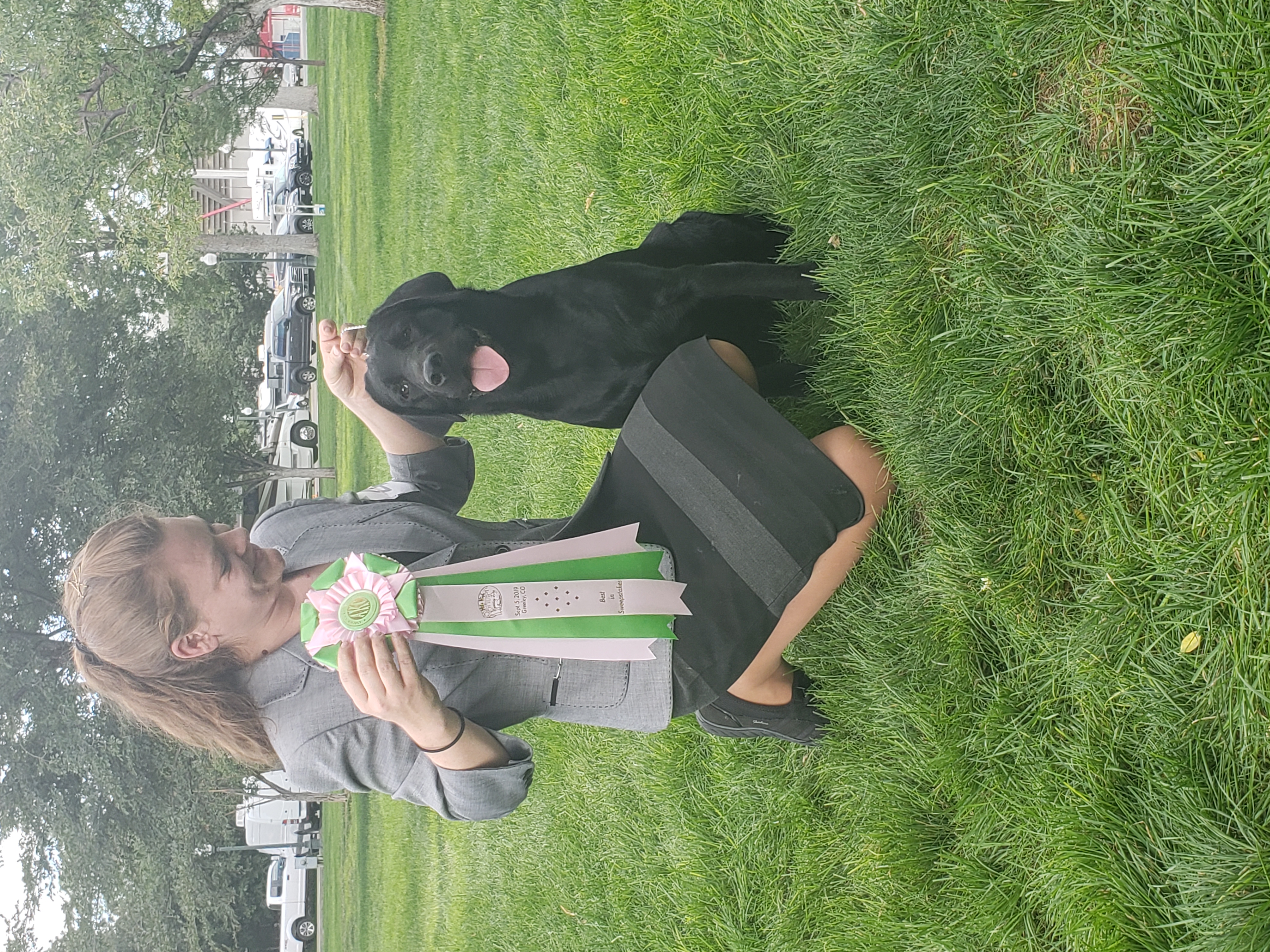 Why we love Life's Abundance
The product formulation team include on-staff holistic veterinarian as well as industry-renowned veterinary nutrition consultancy. 


We receive food, treats, and supplements directly to our house generally within 6-8 weeks of being made for unmatched freshness
​

Every batch is tested and a sample retained by the company


Quality and safety are ensured by selling direct to customers and not through retailers (online or brick and mortar). That's because selling through a third party causes loss of control over the quality of the product you will receive (temperature and pest control, length of time in storage, and so on), and, direct relationships with the consumer will allow them to reach you quickly in the event there is ever a question about the finished quality of a product you received. 


NO recalls
​

We earn a check back on our referrals!
Our simple program gives you a fully functional ecommerce website ($10.95 per month - that's 37¢ a day) as your own professional website and shopping cart, managed 100% by the company.

You can put a link on your current breeder website so new pupy parents can easily purchase direct from your site. Life's Abundance handles the shipping and billing. It's that easy -  no Inventory, no Paperwork, no Worries.

Just continue what you're already doing by recommending the best quality food for your puppies. 

DISCOUNTED PRICING
THe Breeder Program allows breeders to purchase large bags of food that are 10% larger than retail bags, for the same price. Shipping is just $8.85 no matter how much you buy! 
For example: The All Life Stages Formula - breeder bags are 44 pounds for the same price as the 40 pound retail bags.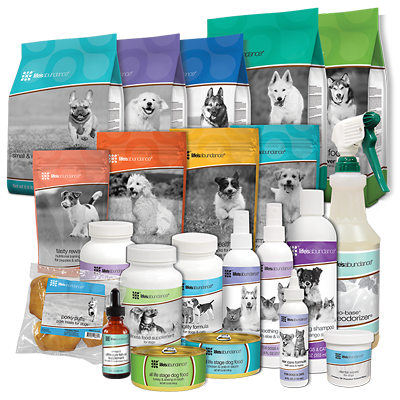 Life's Abundance offers a wide range of products including food, treats, supplements, and care products for cats and dogs. 
Now there's also PEOPLE products for US. Healthy protein, greens, antioxidants, multivitamins, probiotics, fish oil, and the killer line of skin care products!
The cost to feed Life's Abundance is the same or less than other premium pet foods on the market. Plus Life's Abundance gives you a check back for every purchase from referrals. Month after month, year after year.  

How can I participate in this awesome program?
It's easy! To join our breeder program, you must sign up as a Life's Abundance rep. 
1.
CLICK HERE
to join and become a Life's Abundance Rep
2. Fill out and submit the Breeder Application Form (requires registrations or contracts as proof of breeder)

3. Start receiving food discounts and get an extra paycheck for every order from your recommendation for the life of your pups. 

If you are located near one of our warehouses, you can pick up your order from the warehouse facility. Just call in your order a day ahead of time. 

Warehouse Locations: 
Request your free samples today
The compensation plan has no mandatory personal purchase requirements. We don't want you buying stuff you don't need and put you in control, whether it's just earn enough to pay for your food, earn a small income, or earn a large income. 

Additionally, approximately 75% of revenue comes from autoships - people who order on recurring basis. This is possible because we offer high quality, consumable products with superior customer service. The compensation plan is designed to reward you for this by paying out the highest percentage on customer purchases.
With the check back you earn from each and every puppy, you can get your pet food FREE and start earning an ongoing income.  

Life's Abundance is a home-based business opportunity that could change your life by helping pets stay healthy and happy.  People have to feed and care for their dogs and cats every single day. Food and treats are already budgeted. You have an  opportunity to tell them about top quality products that are safe and effective that pet owners need and want.​


HOW MUCH DOES IT COST?

Life's Abundance is nutrient rich, with no fillers. Thus, you don't have to feed as much as most other brands to provide optimum nutrition. This smaller serving size not only helps provides exactly what your pets need to maintain peak health, but also saves you money!
The cost to feed a 40-lb dog is just 91¢ per day. ($27 per month) 
Are your dogs' health worth just 91¢ per day? We sure believe it is! :)
Don't be fooled by the price of a bag! Compare price per daily serving – you may be SHOCKED that you have been fooled and not getting a good VALUE for your money.

You can feed veterinarian formulated, never recalled, delivered-fresh-to-your-door food sometimes for LESS or just pennies more per day - how cool is that!?  
​
Why join Life's Abundance?

*Solid Company - In business since 1999 with NO RECALLS

*Freshness - Food shipped to your door generally within 6 weeks of being made

*Great Selections Of Products - Food, treats, supplements and pet care products formulated by holistic vet, Dr Jane Bicks

*Ease Of Engagement - It's easy to talk to people about their pets

*Low Start Up Fees - Packages start at $29.95 to start your own business

*Creates An Ongoing Income - You get paid on every order (Other companies give coupons or samples as a thank you to you for giving them a life long customer who orders month after month, year after year. We pay you bonuses and commissions month after month, year after year!)

*No Additional Expense - No requirement for any minimum monthly purchase by independent reps, but you get wholesale pricing for anything you do decide to purchase

*Ease Of Operation - The company handles all the inventory, shipping, payment collection, and sales tax

*Easy Customer Access - A professional website provided by the company, coded to you, where your customers can order and an 800 number they can call to order

*No Restrictions On Territory - Everywhere in the United States is open to you

*No Special Skills Needed - All it takes is a phone, a computer, a cheerful attitude and willingness to grow a business

In 2011 I joined Life's Abundance to give my show dogs a high-quality food and offer clients safe, healthy dog food, treats, supplements, and care products. I have achieved the level of 5-star distributor and are helping other reps create successful home businesses of their own! 
If you have any questions, don't hesitate to ask! I'm happy to hop on a call with you to discuss the company, products, and opportunity.